tommeginer people
Some members of the tommeginer clan were living on the Fossil Bluff coastline until early 1841. They did not move far inland as the area was heavily timbered so they relied mainly on seafood.
It is believed the tommeginer people built tidal fish traps with rocks at Freestone Cove, the rocks are still evident today.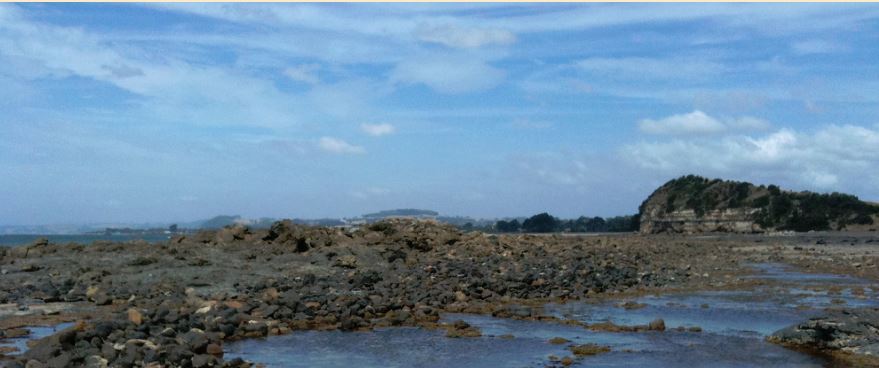 The tommeginer people lived in this area for about 8000 years prior to European settlement.
Kille, Mary L. Turning back to Tommeginer time [online]. 40 [degrees] South, No. 54, Spring 2009: 74-77 ISSN: 1325-1058. [cited 07 Nov 17]
https://search.informit.com.au/fullText;dn=200910659;res=IELAPA
Tarenorener
Tarenorerer (Tare.rer.nore.rer or Walyer) was a Tommeginne woman, born at Emu Bay in Tasmania, around 1800.
As a teenager Tarenorerer was sold into slavery to white sealers on the Bass Strait Islands. During this time she learnt to speak fluent English and became very familiar with the use of firearms.
After escaping from the sealers, to return to her homeland in 1928 she quickly organised men and women from many different clans to form an group to conduct war against the luta tawin (white men) until 1830. She died in 1831 from influenza on Gun Carriage Island, almost forgotten by history.

http://www.convictcreations.com/history/walyer.html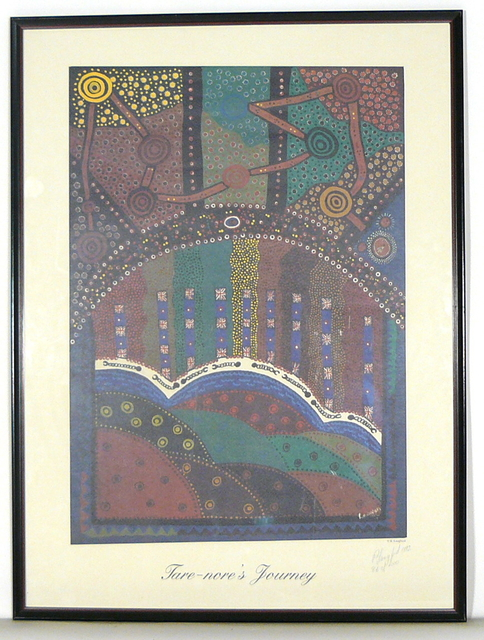 Painting title is Tare-Nore's Journey, 1992
The painting Tare nore's Journey, by Ros Langford in 1992, features nine blue lines with union jacks and eight ball and chains underneath them: the oppression of the 9 clan groups. It celebrates Tare nore's skill as a fighter for her people.
Nic.er.me.nic
Nic.er.me.nic from the Low.reen.ner people of Rocky Cape, was in the band led by Tare.ree.nore who fiercely resisted any encroachment by foreigners on country of the North West, around the Surry and Hampshire Hills. This band is known to have speared and killed trespassers on their land.
"As late as 1834 when Robinson was visiting Cape Grim, home of the Pennemukeer band, he remarked that just two years earlier on his previous visit there were some 100 natives living there.' From sightings such as these, Jones was able to calculate a total native population of between 3,000 and 5,000 prior to European settlement.
Each distinctive tribal region was essentially a loose knit social and political unit made up of tribes living in adjoining areas and sharing a common language, as well as cultural and economic migration patterns. The North West Tribal group was one of the larger tribal divisions in Tasmania with six to seven hundred members and a territory extending from Table Cape on the North West Coast to Macquarie Harbour on the West Coast." (McFarlane p.7)

For more information refer to Aboriginal Society in North West Tasmania, https://eprints.utas.edu.au/220/2/02Whole.pdf